Note: The following contains major spoilers for Part Five of Ahsoka. Be sure to watch "Shadow Warrior" before you proceed.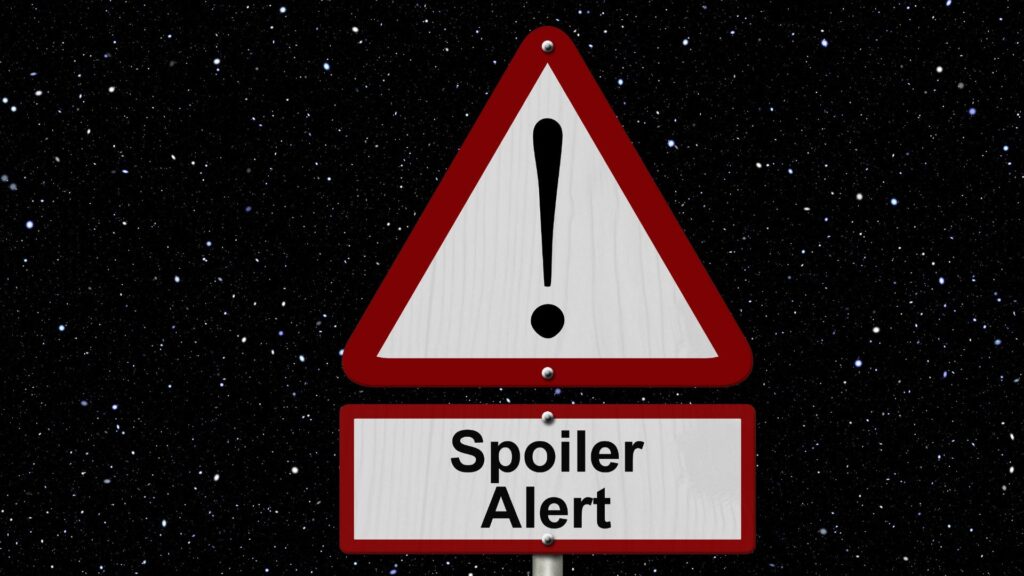 We were promised something huge (based on the viewings around the country and overseas at AMC theaters) and Dave Filoni delivered with Part Five of Ahsoka "Shadow Warrior". The episode relies heavily on significant categories from Joseph Camplbell's Hero's Journey, as well as the lore of Star Wars: The Clone Wars and Star Wars Rebels. It raises some unique questions about the titular character and the direction of Star Wars for the immediate future. And it's all fascinating. Let's take a closer look at "Shadow Warrior".
Supporting Cast and Easter Eggs
A key aspect of this story is the supporting cast. Hera, Sabine, Chopper, Jacen, and Carson Teva are on the lookout as they search for Ahsoka and Sabine. The chemistry and interplay between Hera and the team are authentic and I really appreciate the tension between Hera and New Republic officials a lot. What Star Wars has always done well is balance political tension with character dynamics to advance the conflict of the overarching narrative. Plus, we get a General Organa mention!
Anakin and Ahsoka
Even as I type this, I want to stand up and cheer. I do not think it is possible to overstep how fantastic it is to see Anakin Skywalker and Ahsoka Tano in live-action Star Wars. But what makes it even more powerful is Hayden Christensen and his performance. The episode is a kind of A Christmas Carol type of narrative, with Anakin serving as Ahsoka's guide to some key battles in her past. There are several surprises that fans will applaud and embrace (Temura Morrison as Captain Rex, the siege of Mandalore, different costumes Clone Wars fans will appreciate, etc.) and some ominous nods to a certain Dark Lord of the Sith. The spectacle and magnitude of what we are given are significant and special.
It is fair to speculate on what is going on and what Ahsoka learns here. Ahsoka seems to be having a crisis of faith, as far as whether she wants to fight or not, and that makes sense. She has been in battle since she was very young, and the toll of that would have to be significant. It is also fair to question where Ahsoka's internal conflict came from and why it manifested in this fashion. Ahsoka has never really struck me as someone who doubts her place in the galaxy, which makes this somewhat perplexing, to a degree. At the time of this writing, I am not convinced this transformative attitude is earned here, but I fully plan on revisiting this soon on Coffee With Kenobi.
The Hero's Journey
One of my favorite aspects of "Shadow Warrior" is the many examples of Joseph Campbell's Hero's Journey. Ahsoka experiences an apotheosis, which essentially means Ahsoka experiences death and rebirth. In this case, it occurs both physically and mentally. There is a lot of symbolism here (light, water, etc.) that I will explore further on this week's podcast. We also see a literal and metaphorical Belly of the Whale stage, manifest in a gorgeous final sequence involving purgills. For Campbell, the Belly of the Whale means the hero goes inside a whale, beast, cavern, or some other object and is completely closed off to the known world, with the understanding that they will eventually emerge changed in some way.
We will soon find out what that will look like, and with only three episodes of Ahsoka to go, my guess is we will learn in a grandiose fashion. I prefer questions more than answers and the wondrous nature of this episode provides plenty of them. What isn't a question is the genius of Dave Filoni. John Favreau said at Star Wars Celebration Europe this year that Ahsoka would be Dave Filoni's magnum opus, and it is not hard to see why. Filonis' love of myth, storytelling, and the overall Star Wars saga is in every pore of this episode; it is not hyperbolic to state Dave Filoni is a genius.
Part Five: 4.5 out of 5
Listen to the full podcast review here
Stay tuned to Coffee With Kenobi.com for the latest podcasts, videos, and news!
Join the CWK Alliance for access to over two hundred exclusive podcasts and videos
Book your next vacation with the official travel partner of Coffee With Kenobi, MEI/Mouse Fan Travel, and let them know Coffee With Kenobi sent you!
Follow Coffee With Kenobi on Apple Podcasts
Listen and subscribe to Coffee With Kenobi on Spotify
Join CWK LIVE on Facebook and YouTube Tuesday nights at 7:00 pm CST
Get your Coffee With Kenobi merchandise here
Connect with Dan Zehr and Coffee With Kenobi online:
Email: feedback@coffeewithkenobi.com
Facebook: www.facebook.com/coffeewithkenobi
CWK Cafe Facebook Group: Join the CWK Cafe Facebook Group
Instagram: @coffee_with_kenobi on Instagram 
YouTube: Coffee With Kenobi on YouTube
TikTok: @coffeewithkenobi
Dan Zehr
Email: danz@coffeewithkenobi.com
X: @MrZehr
Instagram: @danzehrcwk on Instagram
Book Dan Zehr for your conference, business, school, or organization
Schedule Dan Z to build or expand your online brand
Purchase Dan Zehr's Star Wars books
Powered by

Sidelines