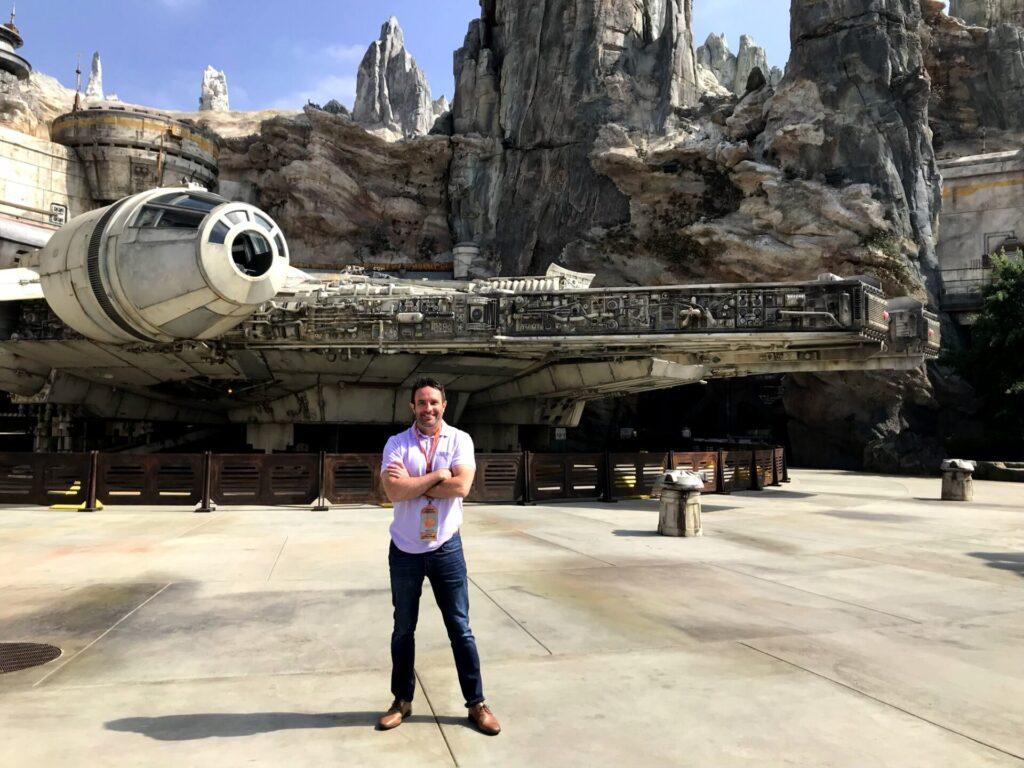 Coffee With Kenobi is your spoiler-free place for Star Wars community and conversation. Since May 2013, CWK has discussed the mythology of Star Wars from a place of intelligence and humor. Hosted by educator, author, speaker, and Celebration host, Dan Zehr, the family-friendly podcast features LIVE video, interviews, reviews, and event coverage that bring insight and analysis not found anywhere else. Whether you love Star Wars films, animated shows, books, comics, or collectibles, CWK has something for you. This is the podcast you're looking for!
Dan Zehr's podcast is the first Star Wars fan podcast to be Twitter-verified and was the first-ever podcast to broadcast live at a Star Wars Celebration. The show has been featured in the Hollywood Reporter, HuffPost, StarWars.com, Chicago Tribune, Peoria Journal Star, Good Morning America, Vanity Fair, and Entertainment Weekly. Whether you love Star Wars films, animated shows, books, comics, or collectibles, CWK has something for you. This is the podcast you're looking for!
About Dan Z
Dan Zehr (Host & Co-Creator; Brand Director)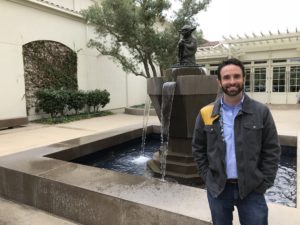 Dan Zehr is one of the most recognized and respected personalities in Star Wars fandom. His ability to blend critical thinking and intellectual honesty with a sense of humor has served him well as the host and brand director of the popular podcast, Coffee With Kenobi. Zehr is a longtime contributor to StarWars.com and is the co-author of three Star Wars books: The Star Wars Book, the Star Wars Character Encyclopedia (2021), & Star Wars I Am Your Father: Lessons For Parents, Protectors, and Mentors. He is also a prominent and trusted influencer, attending Star Wars Hollywood premieres, Disney theme park events, and product launches worldwide.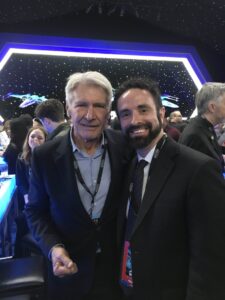 Zehr's positive outlook, integrity, and authentic demeanor also contribute to his other passion: education. He is a prolific high school English teacher, with an emphasis on Mythology and Composition, and has an MS in Teaching and Learning. His work incorporating Star Wars into the classroom garnered him a role in Target's "There's A Rebel In All Of Us" commercial during the Rogue One merchandise product launch. Zehr is also a featured keynote speaker, host, and presenter. His show, Coffee With Kenobi, was the first-ever podcast to appear on the Star Wars Celebration podcast stage.
He has also been interviewed in Good Morning, America, the HuffPost, Forbes, and Bloomberg. Dan Z is also a recognized keynote speaker, host, and presenter. He was a consultant for Ian Doescher's William Shakespeare's Star Wars books and wrote an article for Star Wars Celebration Orlando's Commemorative Program. He has appeared on numerous panels at Star Wars Celebration and travels the world covering Star Wars products and events. Dan resides in Illinois with his wife and three boys.
Contact Dan at danz@coffeewithkenobi.com and Twitter @MrZehr
Want help starting a podcast, blog, or building your brand? Let Dan Z help you take your first step into a larger world!
This site is not affiliated in any way with Lucasfilm Ltd. LLC, The Walt Disney Company, or any of their affiliates or subsidiaries.
Powered by

Sidelines