Note: The following contains major spoilers for Part Five of Ahsoka. Be sure to watch "Shadow Warrior" before you proceed.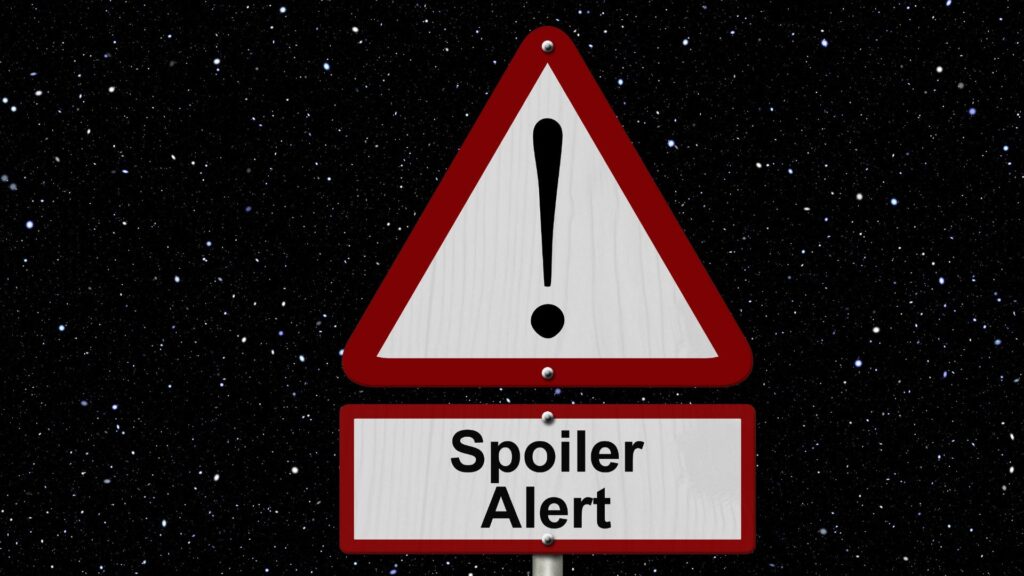 Just when you think Ahsoka couldn't get any better, a new episode drops. "Far Far Away" (Part Six of the Disney+ series) is a pivotal episode in many ways, featuring the return of integral characters, some dazzling revelations, and jaw-dropping visuals. With only two episodes to go (after this one), the stage is set for a spectacular finale but I'm not in a hurry. Ahsoka is the Star Wars gift that keeps on giving. Let's take a closer look at "Far Far Away".
The Return of Thrawn
Ever since Heir To The Empire was published in 1991, Grand Admiral Thrawn has been a captivating fan-favorite. Author Timothy Zahn created a brilliant and dangerous villain more in the mold of Lex Luthor than Darth Vader. He poses a gargantuan threat to Sabine and Ahsoka, beautifully represented here via his instantly iconic WWE-style entrance. As a Star Destroyer ominously traverses the plains of Peridea, audiences worldwide do not need to be familiar with Thrawn in Zahn's books, or Star Wars Rebels-the entrance says it all. Lars Mikkelsen's performance is chilling and dangerous; a talent he showcased in Star Wars Rebels portraying the same character.
Sabine's Journey 
Sabine makes a choice that catapults her into the middle of Morgan Elsbeth's enemy camp. Her reunion with Thrawn is an excellent snapshot into both of their personalities and underscores their history. Sabine's trek across Peridea's wasteland is enhanced by her unorthodox bond with her mount (a surprisingly endearing rat/horse combo) as well as a chance encounter with a shelled inhabitant and its people. Plus, we are treated to a fantastic fight sequence that is vintage Sabine.
He's Back!
I visibly remember when Michael Jordan sent a fax (as reported by the Chicago Tribune on March 19th, 1995) simply stating, "I'm back." Nothing more needed to be said. When you've got MJ, you have got something special. I'm not suggesting Ezra Bridger is the Michael Jordan of the Star Wars universe, but I am saying "Far Far Away" gives us the elegantly understated return of Ezra Bridger. I have been wondering about what a reunion like this would feel like (and hoping it would meet my lofty expectations) and it surpassed them. It's only a few minutes, but Eman Esfandi sounds like Ezra and carries himself exactly as I would have imagined a live-action Ezra Bridger would be. Plus, Ezra has a beard, which instantly carries with it the archetype of the wise mentor/Jedi Knight motif.
"Far Far Away" is a triumph. It features spectacular visuals, more of  Kevin Kiner's masterful score, powerful character reveals, and another earned cliffhanger. Dave Filoni again proves he is a Star Wars visionary and his love for this story and myth in general are a boon to fans of good storytelling.
Part Six: 5 out of 5
Listen to Coffee With Kenobi's podcast review here!
Stay tuned to Coffee With Kenobi.com for the latest podcasts, videos, and news!
Join the CWK Alliance for access to over two hundred exclusive podcasts and videos
Book your next vacation with the official travel partner of Coffee With Kenobi, MEI/Mouse Fan Travel, and let them know Coffee With Kenobi sent you!
Follow Coffee With Kenobi on Apple Podcasts
Listen and subscribe to Coffee With Kenobi on Spotify
Listen to CWK Pour-Over on Spotify
Join CWK LIVE on Facebook and YouTube Tuesday nights at 7:00 pm CST
Get your Coffee With Kenobi merchandise here
Connect with Dan Zehr and Coffee With Kenobi online:
Email: [email protected]
Facebook: www.facebook.com/coffeewithkenobi
CWK Cafe Facebook Group: Join the CWK Cafe Facebook Group
Instagram: @coffee_with_kenobi on Instagram 
YouTube: Coffee With Kenobi on YouTube
TikTok: @coffeewithkenobi
Dan Zehr
Email: [email protected]
X: @MrZehr
Instagram: @danzehrcwk on Instagram
Book Dan Zehr for your conference, business, school, or organization
Schedule Dan Z to build or expand your online brand
Purchase Dan Zehr's Star Wars books
Powered by

Sidelines