We have reached our final week of Mando Mania, our weekly celebration of new and exciting products inspired by all things Mandalorian! Here are some brand-new reveals (as first presented on StarWars.com).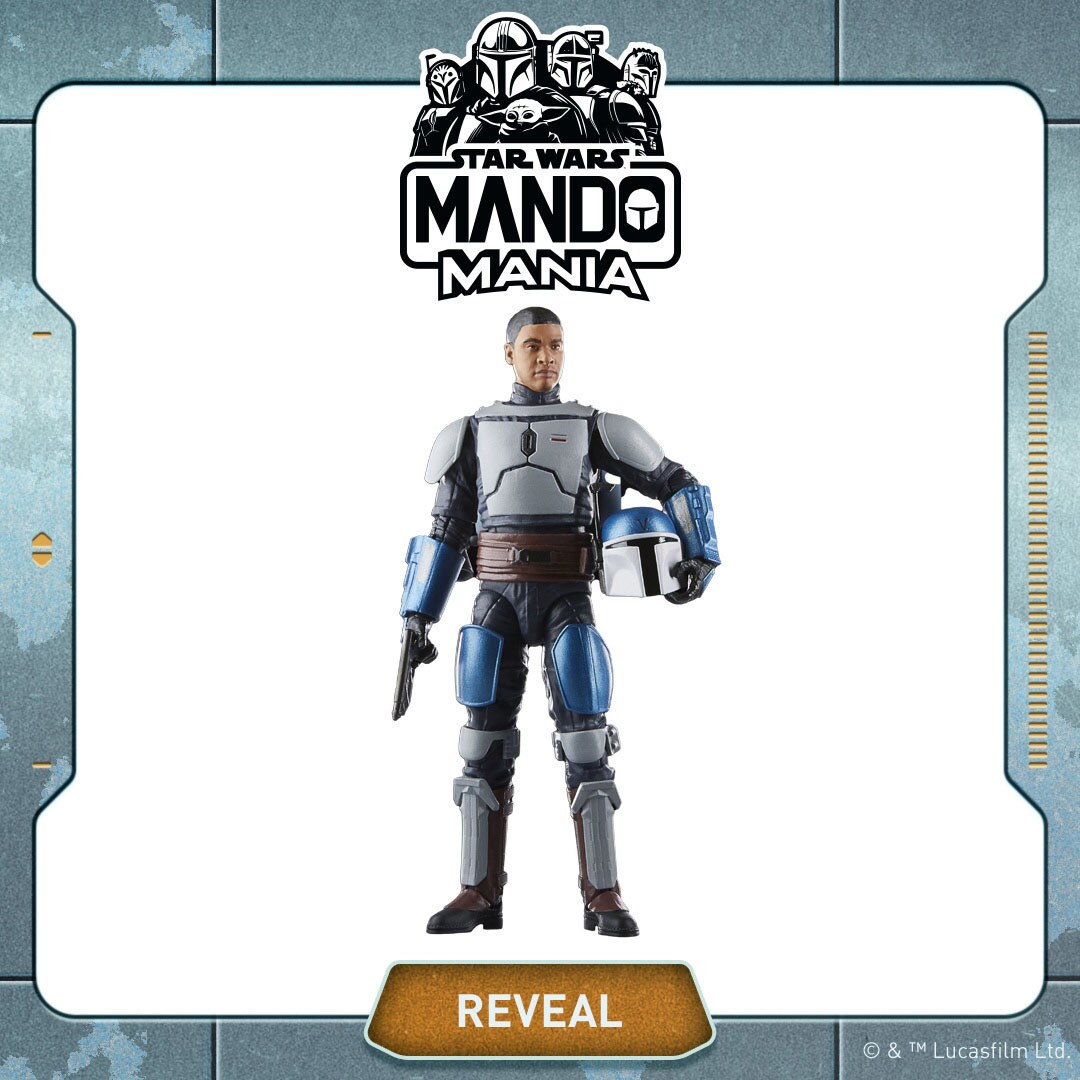 1. Mandalorian Fleet Commander – Star Wars: The Black Series by Hasbro
Seen in Season 3 of The Mandalorian, this warrior will fit right in with your Mandalorian collection.
Available for pre-order starting April 26.
Plus, the Vintage Collection Speeder Bike Scout Trooper, and Grogu are also available for pre-order!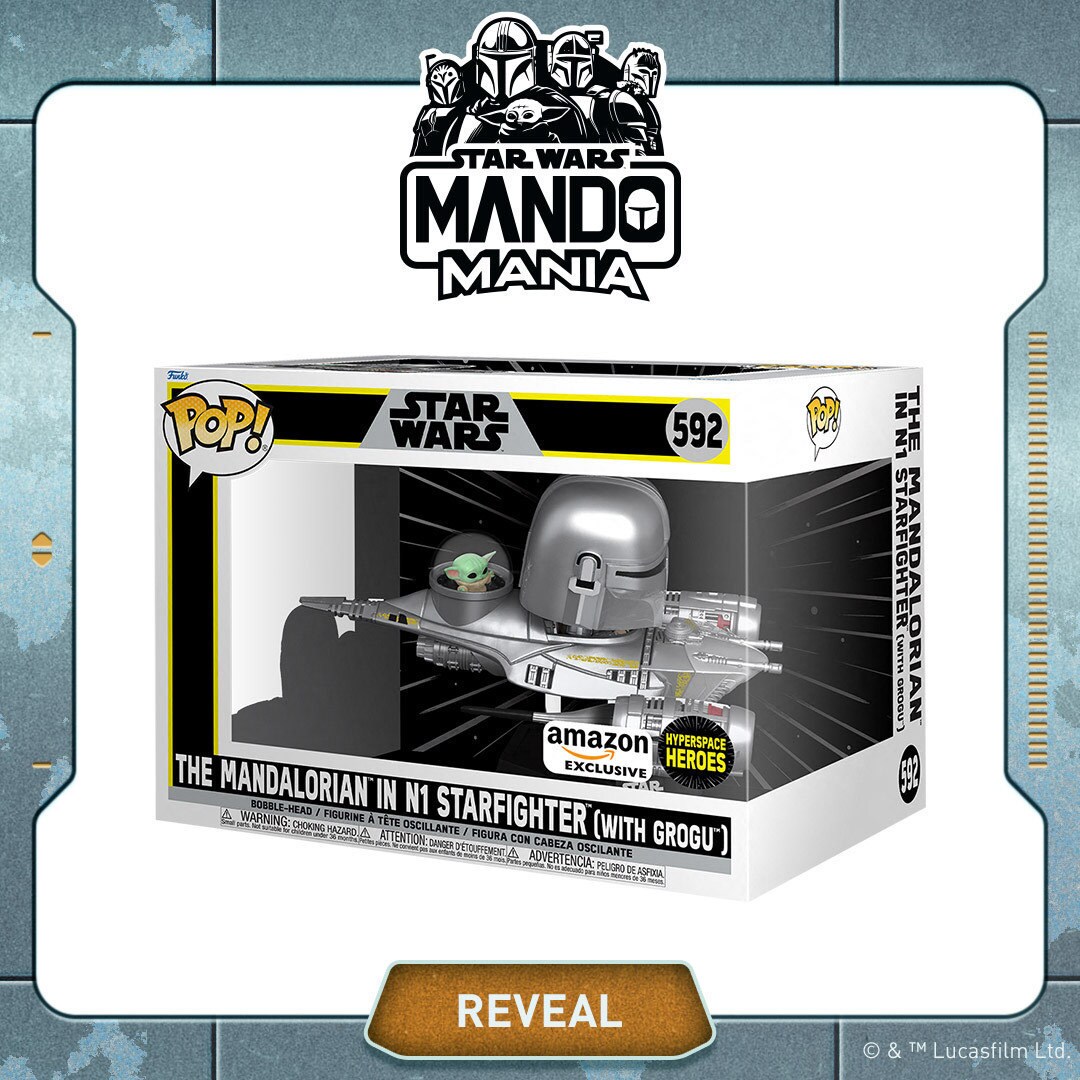 2. Pop! Ride Super Deluxe: The Mandalorian in N1 Starfighter (with Grogu) by Funko (Amazon Exclusive)
Want to bring the clan of two AND their super-cool ship to your Funko Pop! collection? This is the Way.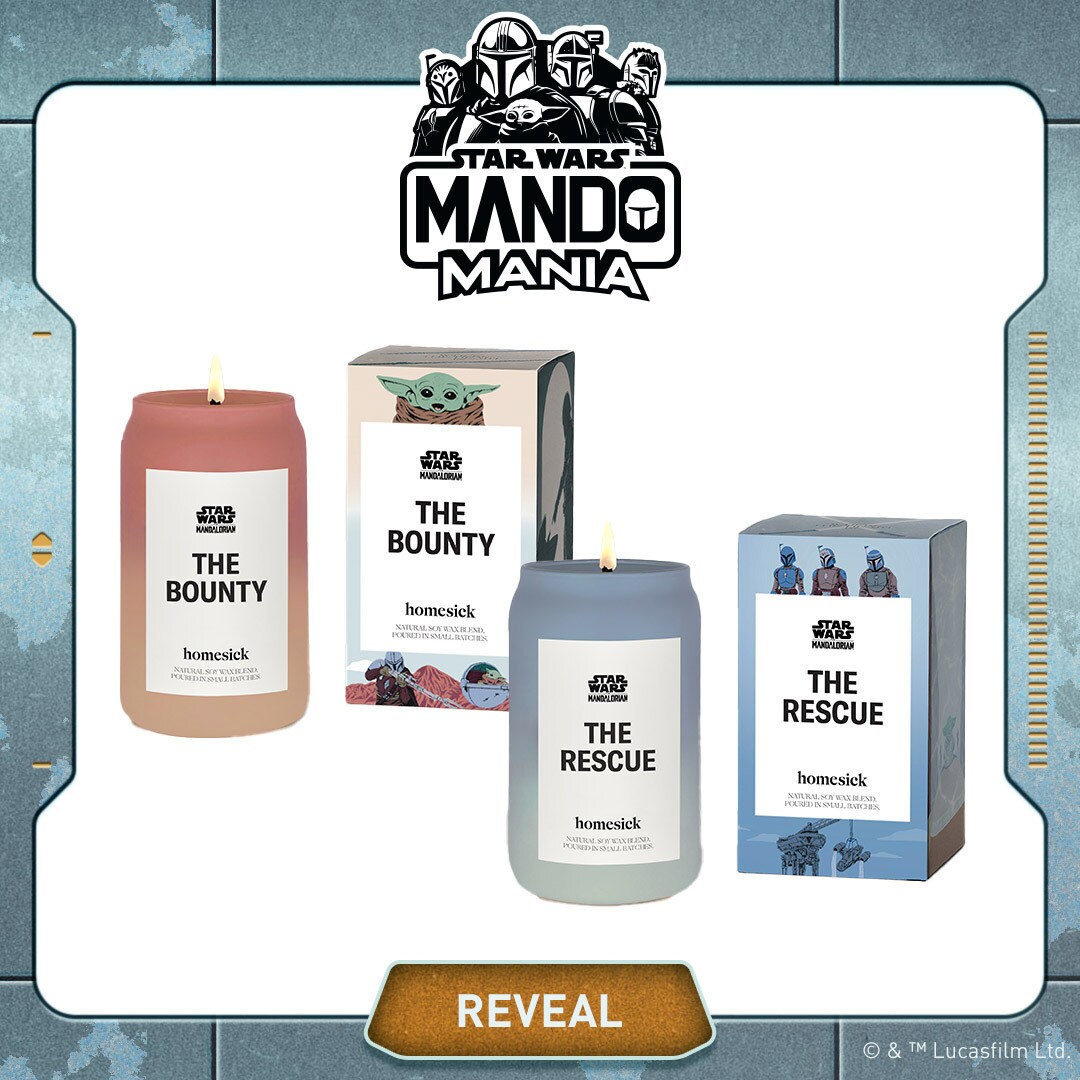 3. The Bounty and The Rescue Candles by Homesick
Enjoy scents inspired by episodes and the worlds of The Mandalorian, with original art featuring Mando and Grogu.
Available for purchase starting May 4. Fans can sign up to be notified when the collection is available.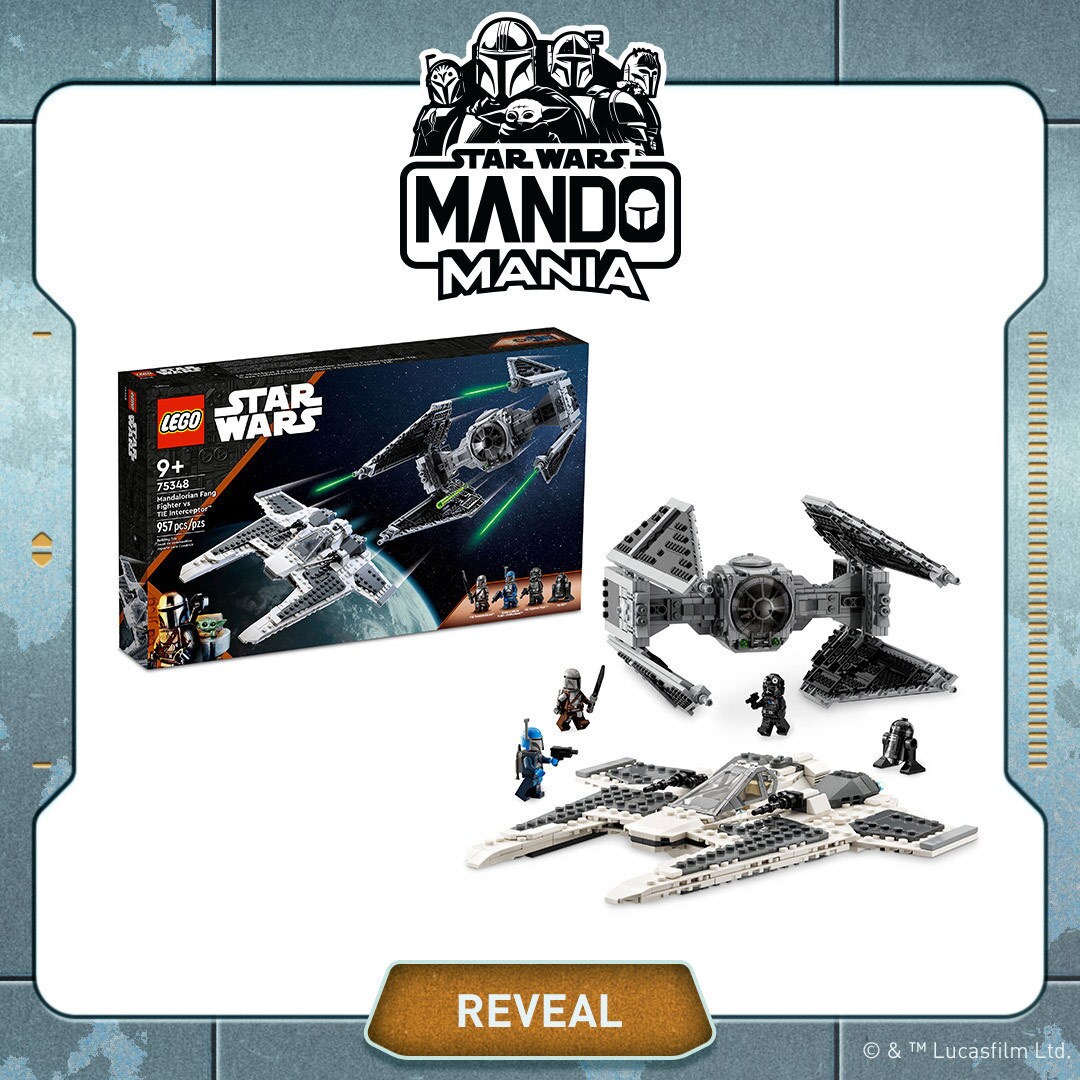 4. LEGO Star Wars Mandalorian Fang Fighter vs. LEGO Star Wars TIE Interceptor by the LEGO Group
It's a battle of LEGO bricks as you build these two fast fighters inspired by the new season of The Mandalorian. Includes the Mandalorian, Mandalorian Fleet Commander, and TIE Pilot minifigures, as well as the R2-E6 droid figure.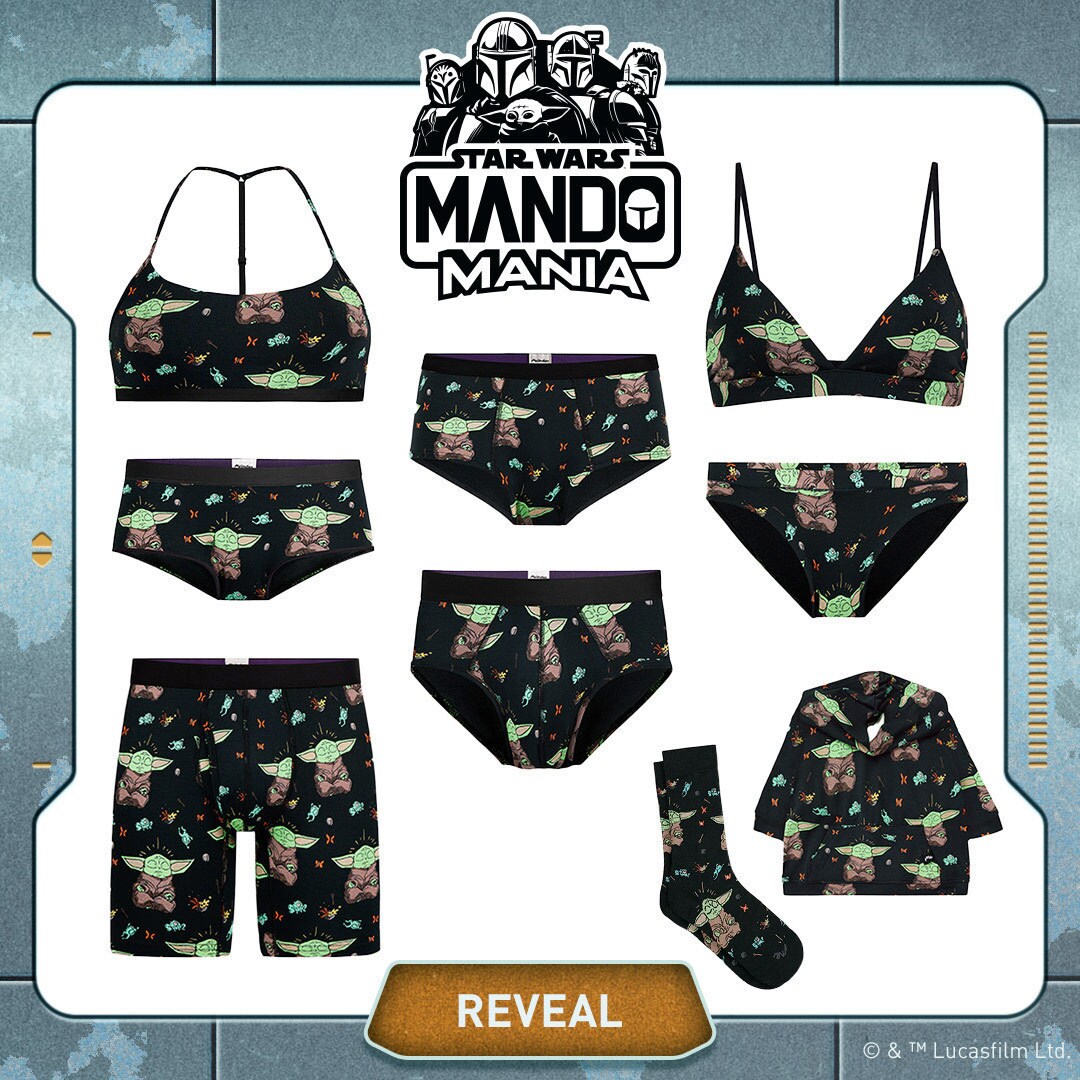 MeUndies celebrates the galaxy far, far away with this charming Grogu print, featured on new releases for men, women, and pets. Sign up for first access on-site today.
Available for purchase starting May 2.
Plus, StarWars.com caught up with Katee Sackhoff who plays Bo-Katan Kryze on The Mandalorian and she had a great time interacting with some of our favorite items inspired by the show – check out the video HERE.
Powered by

Sidelines