Welcome to Rebels Reactions, where Coffee With Kenobi examines Star Wars: Rebels through a critical lens.  On today's show, we will be discussing "Out of Darkness"  the fifth episode in Season 1. Joining us for Rebels Reactions is Adam Watson of Star Wars in the Classroom. We discuss the chemistry of Hera and Sabine, Sabine's role in the saga, and the use of metaphors in the episode.  This is the Podcast you're looking for!
Stay tuned to Coffee With Kenobi.com for the latest podcasts, videos, and news!
Join the CWK Alliance for access to over two hundred exclusive podcasts and videos
Book your next vacation with the official travel partner of Coffee With Kenobi, MEI/Mouse Fan Travel, and let them know Coffee With Kenobi sent you!
Follow Coffee With Kenobi on Apple Podcasts
Listen and subscribe to Coffee With Kenobi on Spotify
Listen to CWK Pour-Over on Spotify
Join CWK LIVE on Facebook and YouTube Tuesday nights at 7:00 pm CST
Get your Coffee With Kenobi merchandise here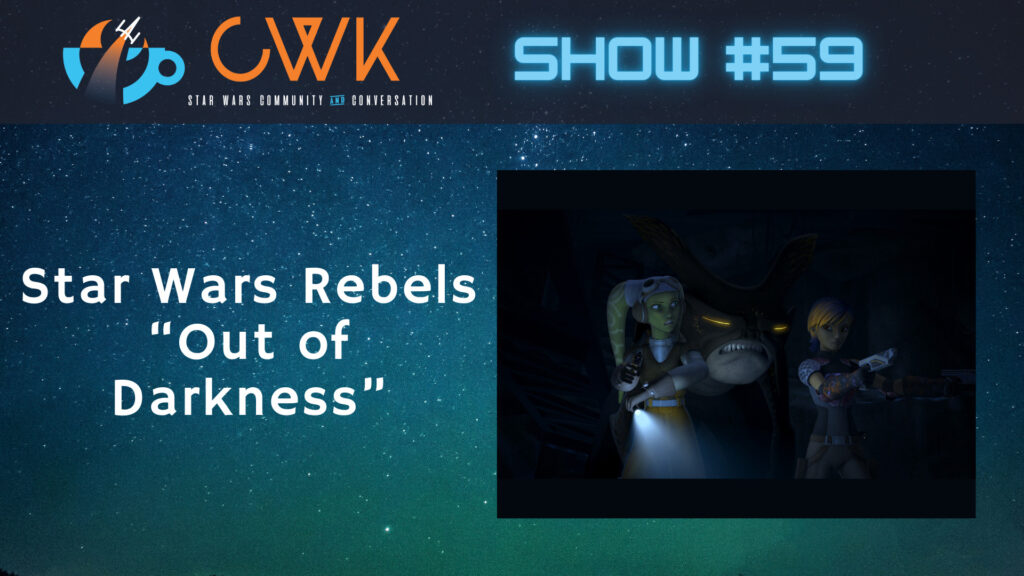 Connect with Dan Zehr and Coffee With Kenobi online:
Email: [email protected]
Facebook: www.facebook.com/coffeewithkenobi
CWK Cafe Facebook Group: Join the CWK Cafe Facebook Group
Instagram: @coffee_with_kenobi on Instagram 
YouTube: Coffee With Kenobi on YouTube
TikTok: @coffeewithkenobi
Dan Zehr
Email: [email protected]
X: @MrZehr
Instagram: @danzehrcwk on Instagram
Book Dan Zehr for your conference, business, school, or organization
Schedule Dan Z to build or expand your online brand
Purchase Dan Zehr's Star Wars books
Note: This post may contain affiliate links.
Powered by

Sidelines