We have reached the penultimate episode of the Disney+ series, Ahsoka, and as can happen, there are many more questions than answers. And I wouldn't have it any other way. Thrawn is moving the chess pieces in place, Ahsoka prepares for the next phase, and Hera meets with the New Republic. Let's take a closer look at "Dreams and Madness".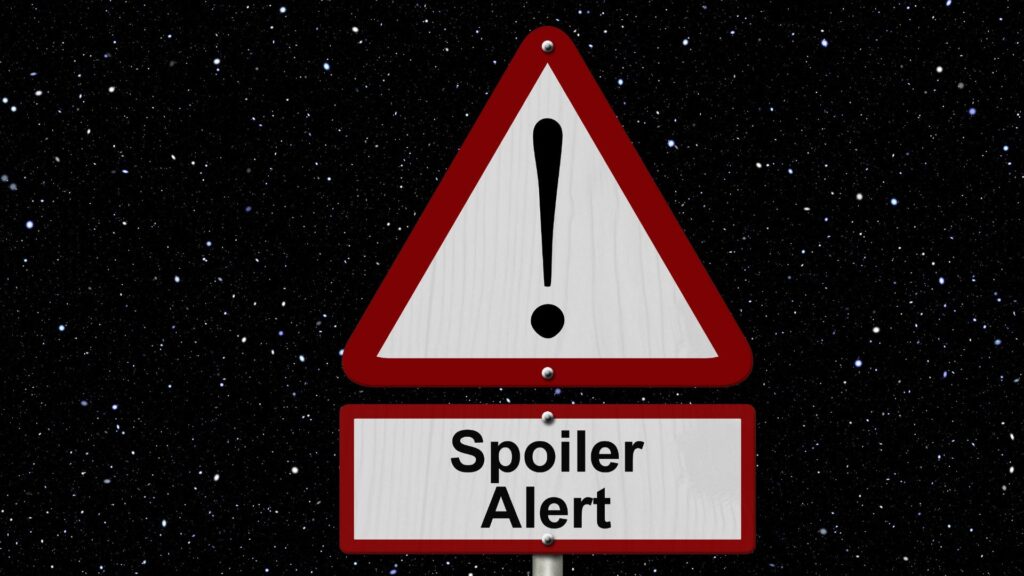 Reunions and Mysteries
Sabine and Ezra catch up on what has been happening since they last saw one another years ago. It's a brief but fascinating recap and it is nice to see them interact on screen. We also get a little from Baylan and Shin but this is where things get a bit unclear. This is by design, and as mentioned above, opens up more questions than answers, but it is fair to wonder how this will be wrapped up in the final episode.
Chess
Thrawn is one of those villains that is hard to figure out. This is part of the brilliance of his exegesis. But is also part of why he nurtures anxiety in the characters on screen as well as with the audience. If you are confused about some of his commands and decisions here, that's okay. With Thrawn, it is never easy to discern what he is up to but he never rests and prides himself on outsmarting everyone.
Ahsoka's Journey
Ahsoka is in a unique spot, story-wise. On the one hand, she has gone through her apotheosis and is heading towards (presumably) a final confrontation to achieve the ultimate boon (an essential step in the Hero's Journey).  There is a zen-like moment in the beginning that I will not spoil here. But it does confirm Ahsoka is in a good place. She will need to be, in order to confront Thrawn and Baylan Skoll. More on that below.
Baylon's Perspective
Perhaps the most befuddling aspect of "Dreams and Madness" is the confusing exchange between Baylan and his apprentice, Shin Hati when they choose to split up. It is unclear what Baylan's motivation is for his unexpected decision regarding Shin, but my hope is it will be brought to light in the finale. There is some ambiguity here that is not wholly satisfying, but we shall see.
"Dreams and Madness" is a fascinating episode with some great cameos, fight sequences, and reunions, but also one that feels like it is holding back. As the penultimate episode, it feels more like a setup for the finale than an integral part of the series so far. But, it is compelling and enchanting, as we have come to expect from this magnificent series.
Part Seven: 3 1/2 out of 5
Stay tuned to Coffee With Kenobi.com for the latest podcasts, videos, and news!
Join the CWK Alliance for access to over two hundred exclusive podcasts and videos
Book your next vacation with the official travel partner of Coffee With Kenobi, MEI/Mouse Fan Travel, and let them know Coffee With Kenobi sent you!
Follow Coffee With Kenobi on Apple Podcasts
Listen and subscribe to Coffee With Kenobi on Spotify
Listen to CWK Pour-Over on Spotify
Join CWK LIVE on Facebook and YouTube Tuesday nights at 7:00 pm CST
Get your Coffee With Kenobi merchandise here
Connect with Dan Zehr and Coffee With Kenobi online:
Email: [email protected]
Facebook: www.facebook.com/coffeewithkenobi
CWK Cafe Facebook Group: Join the CWK Cafe Facebook Group
Instagram: @coffee_with_kenobi on Instagram 
YouTube: Coffee With Kenobi on YouTube
TikTok: @coffeewithkenobi
Dan Zehr
Email: [email protected]
X: @MrZehr
Instagram: @danzehrcwk on Instagram
Book Dan Zehr for your conference, business, school, or organization
Schedule Dan Z to build or expand your online brand
Purchase Dan Zehr's Star Wars books
Note: This post may contain affiliate links.
Powered by

Sidelines