It's time for another CWK giveaway! Win a Coffee With Kenobi prize pack featuring two pairs of Ahsoka socks, an Ahsoka money clip wallet, & a nylon belt bag from Heroes & Villains, a bag of flavored coffee from Thomas Coffee, and a LEGO Indiana Jones and The Last Crusade Fighter Plane Chase set. There may be a few bonus surprises too!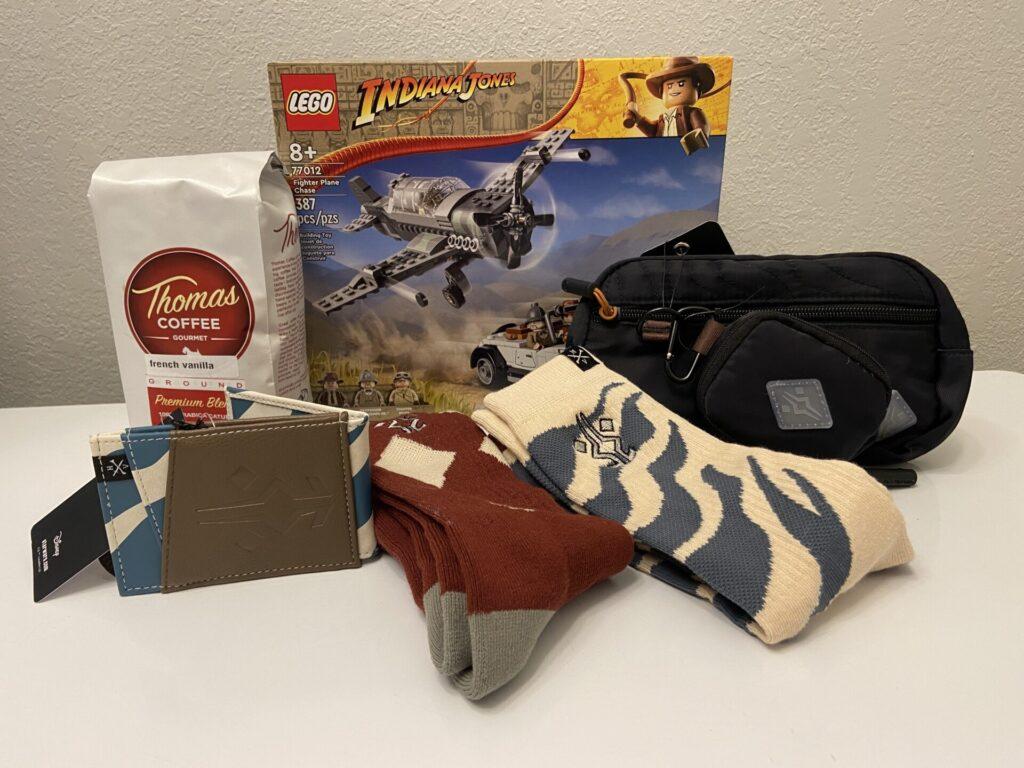 UPDATE: The contest has ended (August 26th, 2023). Stay tuned for future chances to win on Coffee With Kenobi!
Stay tuned to Coffee With Kenobi.com for the latest podcasts, videos, and news!
Join the CWK Alliance for access to over two-hundred exclusive podcasts and videos
Book your next vacation with the official travel partner of Coffee With Kenobi, MEI/Mouse Fan Travel and let them know Coffee With Kenobi sent you!
Follow Coffee With Kenobi on Apple Podcasts
Listen and subscribe to Coffee With Kenobi on Spotify
Join CWK LIVE on Facebook and YouTube Tuesday nights at 7:00 pm CST
Get your Coffee With Kenobi merchandise here
Connect with Dan Zehr and Coffee With Kenobi online:
Email: feedback@coffeewithkenobi.com
Twitter: @CoffeeWthKenobi
Facebook: www.facebook.com/coffeewithkenobi
CWK Cafe Facebook Group: Join the CWK Cafe Facebook Group
Instagram: @coffee_with_kenobi on Instagram 
YouTube: Coffee With Kenobi on YouTube
TikTok: @coffeewithkenobi
Dan Zehr
Email: danz@coffeewithkenobi.com
Twitter: @MrZehr
Instagram: @danzehrcwk on Instagram
Book Dan Zehr for your conference, business, school, or organization
Schedule Dan Z to build or expand your online brand
Purchase Dan Zehr's Star Wars books
Powered by

Sidelines