She may be no Jedi, but she will soon be a playable character on September 26th on the mega-popular game, Fortnite!
Ahsoka Tano is journeying from the galaxy far, far away to the world of Fortnite, it was announced today. On September 26, the modern Star Wars icon will become unlockable with a purchase of the current Season's Battle Pass.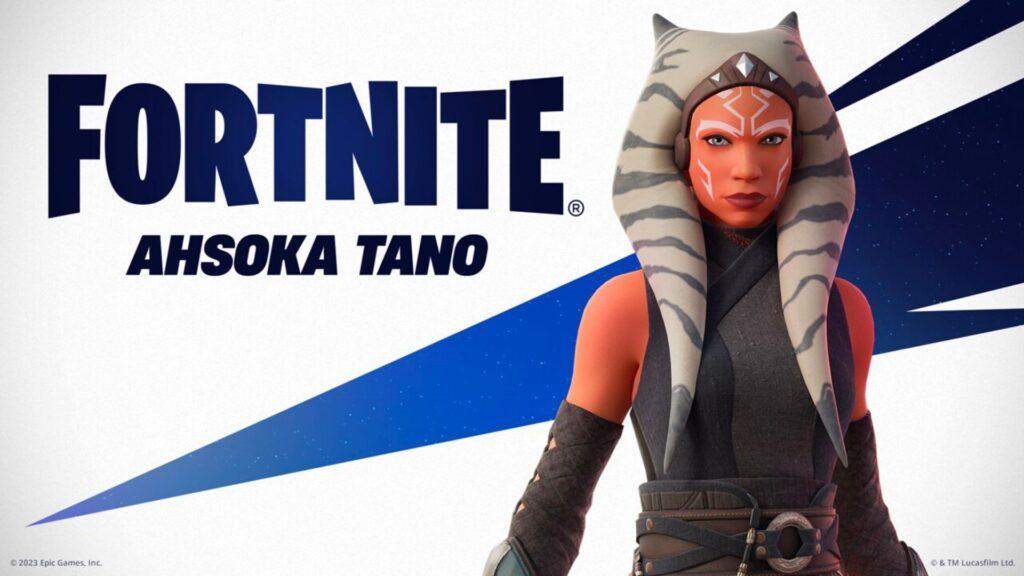 And if you like Fortnight, be sure to Like and Subscribe to Mason Z's YouTube channel, Pro Z.
Look for a full review of the Star Wars updates, featuring Ahsoka Tano, this weekend!
Stay tuned to Coffee With Kenobi.com for the latest podcasts, videos, and news!
Join the CWK Alliance for access to over two-hundred exclusive podcasts and videos
Book your next vacation with the official travel partner of Coffee With Kenobi, MEI/Mouse Fan Travel and let them know Coffee With Kenobi sent you!
Follow Coffee With Kenobi on Apple Podcasts
Listen and subscribe to Coffee With Kenobi on Spotify
Join CWK LIVE on Facebook and YouTube Tuesday nights at 7:00 pm CST
Get your Coffee With Kenobi merchandise here
Connect with Dan Zehr and Coffee With Kenobi online:
Email: feedback@coffeewithkenobi.com
Facebook: www.facebook.com/coffeewithkenobi
CWK Cafe Facebook Group: Join the CWK Cafe Facebook Group
Instagram: @coffee_with_kenobi on Instagram 
YouTube: Coffee With Kenobi on YouTube
TikTok: @coffeewithkenobi
Dan Zehr
Email: danz@coffeewithkenobi.com
X: @MrZehr
Instagram: @danzehrcwk on Instagram
Book Dan Zehr for your conference, business, school, or organization
Schedule Dan Z to build or expand your online brand
Purchase Dan Zehr's Star Wars books
Powered by

Sidelines